Our Video StationsWe have several different stations.
News and Information:
Primary Publication Source. High Definition Video with professional editing.
Secondary Publication Source. Mobile uploads and other footage.
Music, Art And Culture:
Primary Source. Bands and music only.
Secondary Source. Street Footage and More.
Public Video Stations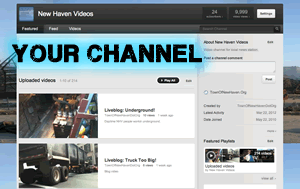 Add your channel.
Do you have a YouTube Channel you'd like to share with the #NHV community? Just say so and we will list it on our new list of Community Stations. It's easy, just fill out the form below and your channel will be listed on the main "Your Channel" page.