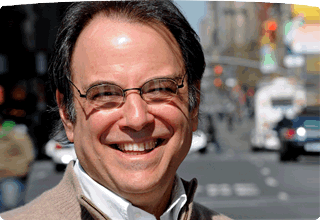 My only regret about Bill Klar's class is that there were only a handful of people to experience a really wonderful class - so many people would benefit from his own unique experience and knowledge. I feel really privileged to learn the
principles of this type of relationship with good food but also to see how it impacts not only the physical but also the spiritual and emotional aspects of life. It was a pleasure to meet Bill who is an inspiration and has motivated me to change my way of eating and living. Thank you. I hope he is able to return. If he does, my suggestion is that you call the class by another name such as, "Food for Life" or "Healing with Food" which might better describe the class.
Ellen Carey
"Bill Klar has provided beautiful, healing meals for macrobiotic clients since his own health challenges led him to adopt the "great life" as a part of his defense against advanced prostate cancer. For those looking to improve their health with an understanding of how certain foods can become an integral component of anyone's recovery from serious illness, I highly recommend Bill's services. His remarkable personal experience and devoted macrobiotic practice combined to overcome the odds with great success — you will surely benefit from his offerings."
William Spear
, Senior Macrobiotic Teacher and Counselor for 40 years,
President of the Fortunate Blessings Foundation in Litchfield, CT
I will be having classes soon please check them out hope too see you soon.